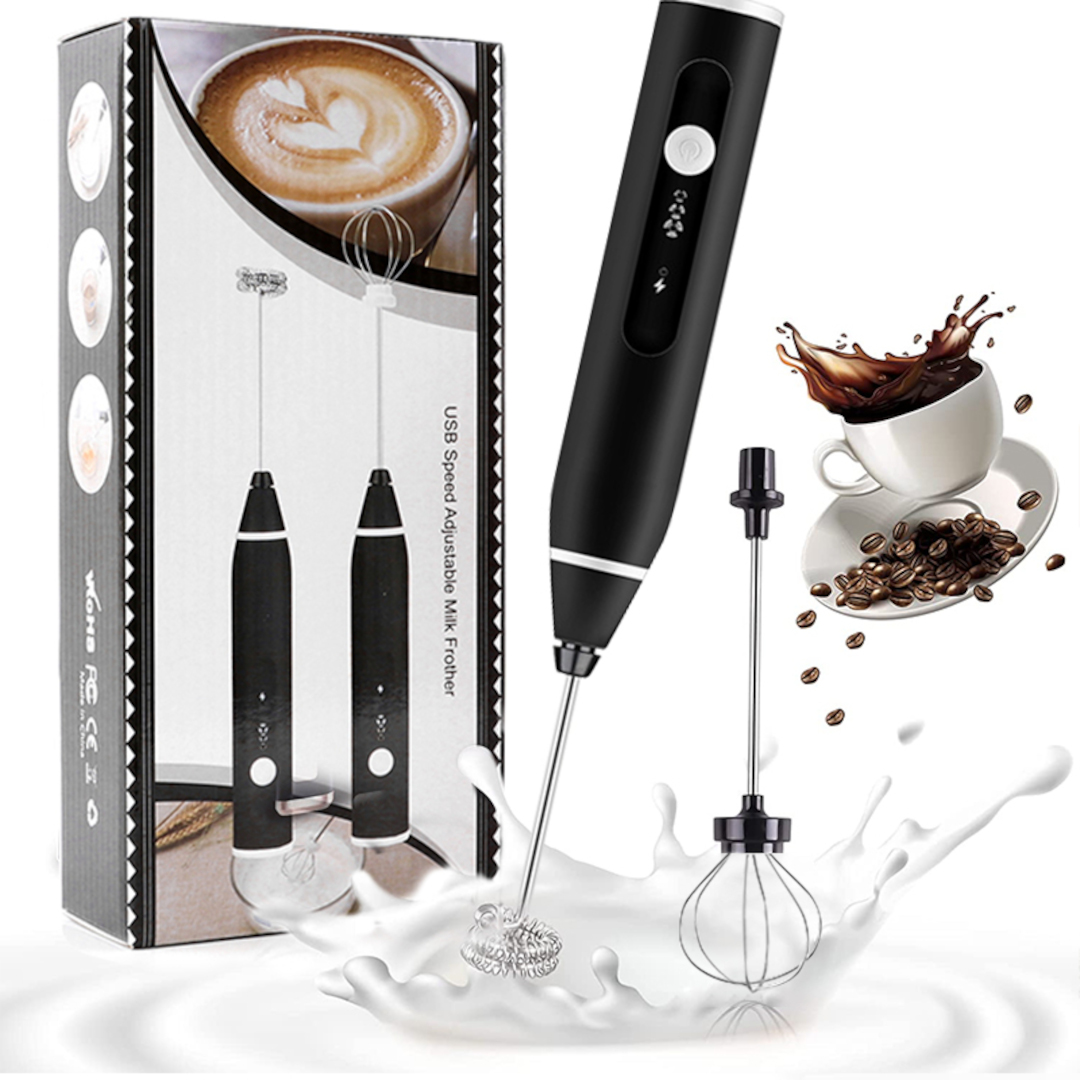 AVAILABLE FOR PURCHASE AT YOUR LOCAL FARMER'S MARKETS, Chardon Farmers Market and Geauga Fresh Farmer's Market. Please check our Farmer's Market Calendar here
** Available in 2 colors, Black and Silver. Limited quantities **
CREAMY FROTH IN SECONDS AND EASY TO CLEAN
Quickly turns your milk or cream into a smooth frothy foam in seconds. It is a perfect foam maker for coffee, latte, cappuccino, matcha, hot chocolate and any other frothed milk and you just simply clean the milk frother by rising the wand under the running water.
USB RECHARGEABLE, ULTRA-LONG STANDBY TIME
Unlike other battery-operated frothers, this frother has built in a rechargeable 1200mAh lithium battery, letting you charge anywhere without and hassle or battery replacement. A single charge last up to 180 uses.
THREE ADJUSTABLE SPEED
3 Whisking Speeds allow you to choose a proper speed (low, medium, high) to get your desired amount of foam. Simply press the button to turn on.
TWO STAINLESS STEEL WHISKS
Equipped with two high-quality stainless steel whisks, cleaning will be a snap just placing the rod under the running water. The ball on whisk can be used as egg beater to whip eggs or heavy cream; the milk whisk is perfect for making cappuccino, latte, hot chocolate.
NOISE-FREE OPERATION, KITCHEN HAPPINESS
The low noise motor barely makes a sound and keeps your mornings calm and peaceful.