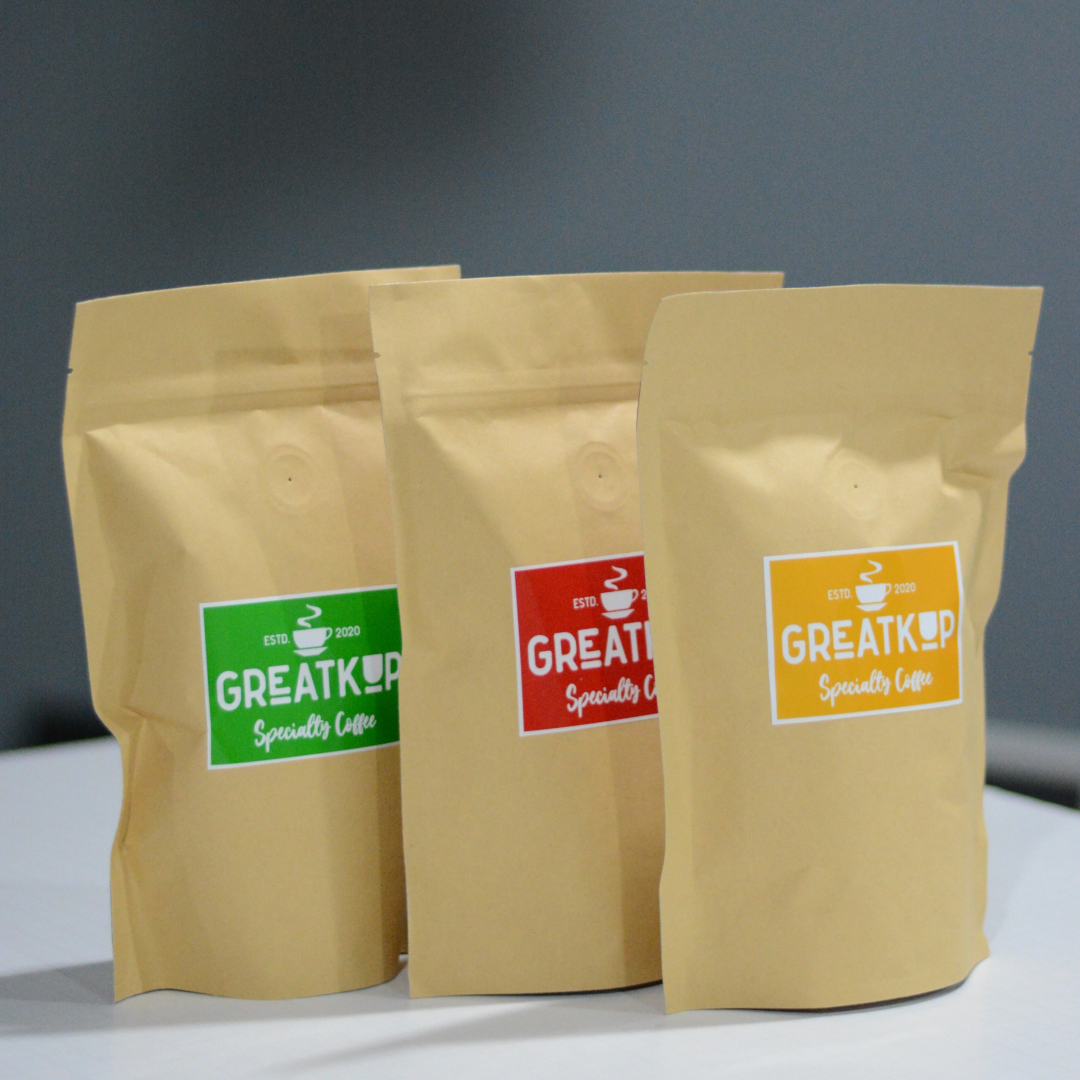 We are thrilled to announce the launch of our Greatkup Coffee Monthly Subscription service on our website, GREATKUP.COM. This feature has been on our to-do list for quite some time, and we are grateful to our dedicated customers who encouraged us to make it happen.
To start, we are introducing a value-priced 3-month subscription model. Our goal is to ensure that our Payment Gateway (Stripe) and WooCommerce platform are functioning smoothly before expanding our offerings. We want to ensure that the quality of our website, subscription experience, and products remains top-notch.
Customers can choose from 3 subscription options: 8oz Whole Beans, 8oz Ground Coffee, or 12-count K-Cup Pods (regular price $11). As we move into 2023, we plan to add more flexible subscription options, including 3 months, 6 months, and 12 months.
Our subscription service also offers unique features such as flexible delivery options and money-saving options. Sign up today and enjoy premium, freshly roasted coffee delivered straight to your doorstep every month!
Our Coffee Monthly Subscription service offers three convenient options for customers to receive their coffee: Local Pickup, Local Delivery, and Shipping.
Local Pickup: Customers can pick up their coffee at any local farmers market where we participate, such as the Geauga Fresh Farmers Market during the summer or winter Farmer's Market season. Check out our event calendar
Local Delivery: We have added a new feature this year, where customers can have their coffee delivered to their home or office for a flat fee, as long as the delivery location is within a 30 miles radius of 44202 zip code.
Shipping: Customers can choose from a variety of shipping options available at the time of checkout, and we recommend the cheapest option as the subscription is on a monthly basis and there is no need to rush the shipment. We will ship as per your schedule.
Like any other subscriptions, customers are always in control of their subscription and can easily Pause, Renew, or Cancel at any time.
Local Delivery Map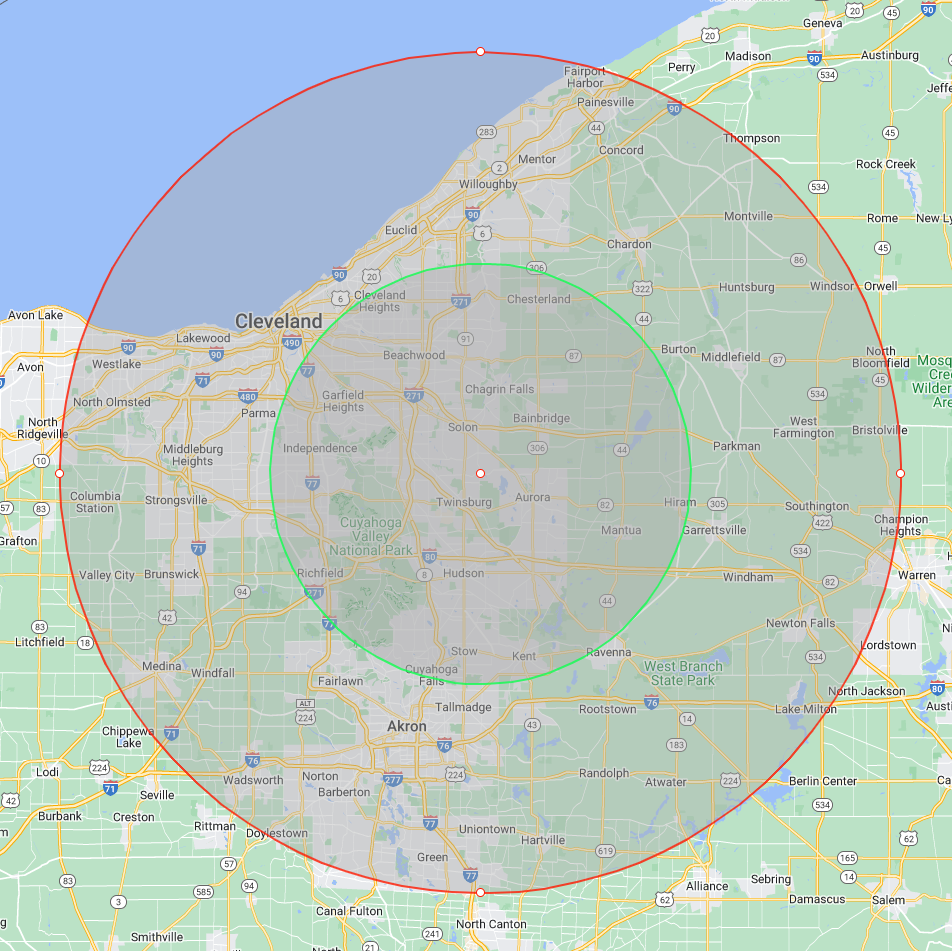 Inner Circle – 15 Mile Radius
Outer Circle – 30 Mile Radius
Please note that while our map may show areas on Lake Erie, we are currently unable to deliver to those locations as we do not have the means for water or drone delivery at this time. We apologize for any confusion this may cause. However, we hope to expand our delivery options in the future. This map is for reference only.